You can still improve your Jiu Jitsu even if you can't get to training as much as you'd like. Sure it's not quite the same… but there's 5 different types of BJJ home workouts you can do.
So if you want to know:
How to move better.
Which workouts you can do without a partner.
How to practice Jiu Jitsu at home.
How to LEARN Jiu Jitsu at home.
Then I'm sure you'll get some ideas from this article. Let's get started:
1. Practice BJJ Movement Drills at Home
Doing BJJ solo drills will:
Improve your quality of movement
Make you smoother and faster
Help you be more relaxed on the mat
But… only if you do the right ones (and do them correctly)
You COULD do any number of solo drills, but the ones that give the best bang for your buck are: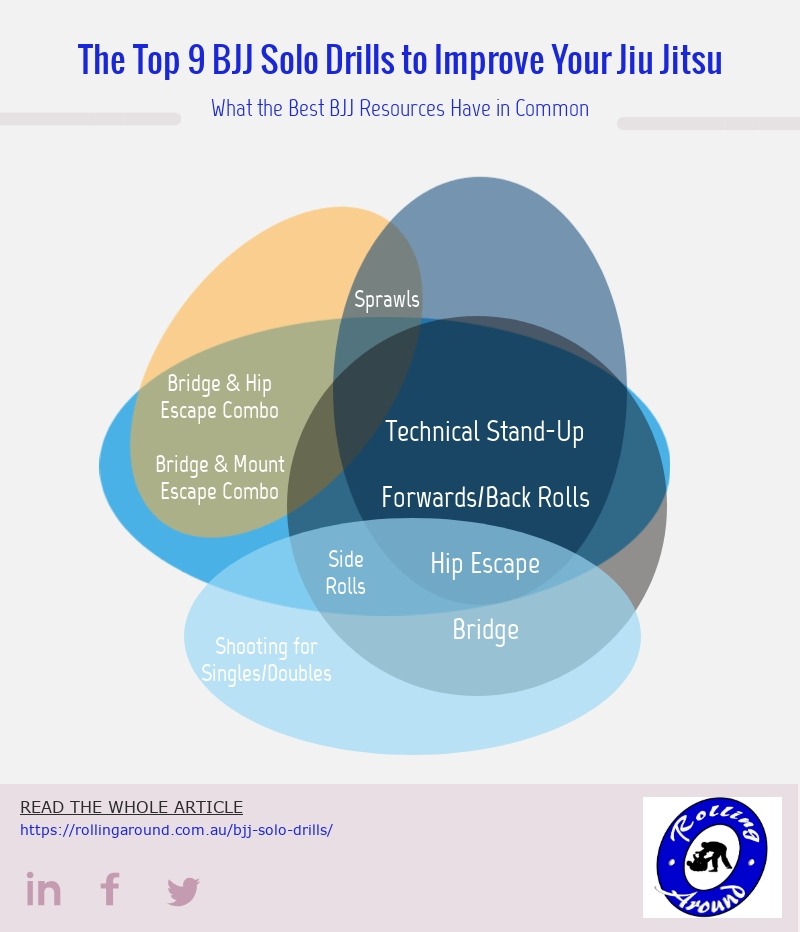 Read: The 9 Best BJJ Solo Drills That Will Improve Your Jiu Jitsu
This includes ways to incorporate solo drills into your training, as well as some specific workouts:
The BJJ Solo Drill Home Warm-Up
The 36 Solo Grappling Drills Movement Workout
Tabata Intervals with Jiu Jitsu Solo Drills
…But if your main goal is strength and conditioning? Then:
2. Do a BJJ Strength and Conditioning Program
This will help your Jiu Jitsu because you can get more out of your time on the mat.
When your grappling fitness improves, you can get in more rounds
You can focus on learning technique, rather than being fatigued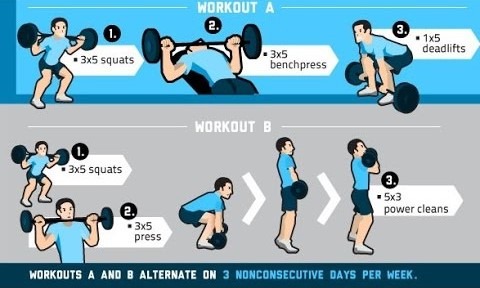 The best exercises for BJJ specific strength aren't solo drills: you need a strength training for Jiu Jitsu program that includes:
Squats
Press
Deadlifts
Bench
Rows
Pull-ups, and (maybe)
Hang power cleans
Read: The Best Strength Training for BJJ Workout Routine
If you don't have easy access to barbells, or your needs are geared towards conditioning, then a Jiu Jitsu kettlebell workout may be a better option.
[I'll cover some BJJ conditioning drills using kettle bells and bodyweight later]
3. Improve Your Flexibility
You don't need to be flexible to have good Jiu Jitsu… but it helps.
When you're more flexible it:
Makes your guard harder to pass
You're harder to submit
Opens up more moves for you
It reduces your risk of injury
I'm doing the paid program 'Yoga for Jiu Jitsu'
(click here to check out their 2- week free trial)
Or you can just come up with your own Jiu Jitsu stretches program.
The best stretches for BJJ are:
The ones that fix your tight spots, and
Ones that you'll do consistently
The biggest improvements come with consistently doing a simple program that targets a few problem areas
For example:
For me, the best stretches for BJJ are ones that target my tight hips and hamstrings
So to improve my flexibility for BJJ my program is:
Do one stretch for each tight area AT LEAST once a day (5-10 mins in warm-ups, cool-downs, at night)
Do 1-2 sessions a week where I do 3-4 different stretches for the same areas (20 mins in front of the tv)
Once you get to a level of flexibility you're happy with?
Maintenance is easier. So move on to new target areas
4. The BJJ Home Workout For Your Mind: Your Game Plan
We've all been there:
Learned a number of new techniques in a short amount of time…
… and then not quite known what to do with them all
The biggest breakthroughs I've had with my grappling?
When I've taken the time to map out:
What do I know and do well?
Where are the holes in my game?
What do I need to learn ASAP?
Download: Stephan Kesting's A Roadmap for Brazilian Jiu Jitsu
It's free. And awesome.
The first time I did this I created my own little Brazilian Jiu Jitsu techniques list of things to learn
I then created this:
It focussed my time on the mats (what I'd drill, starting positions, etc)
Read: My BJJ Techniques Checklist [Fundamentals for White Belt to Blue Belt]
It helped my focus off the mats as well…
5. Watch Some [Specific] BJJ Instructional DVDs and Videos
If you can't get on the mat as much as you like, watching instructional videos can be VERY helpful
Which ones? What's the best online BJJ training site?
Here's the deal:
YouTube is awesome.
But don't watch a billion videos.
Or randomly choose them.
I used to think:
"Don't pay for an instructional series, there's plenty of free stuff on YouTube!"
My view has completely changed now: YouTube can be good to get some of the finer points for a specific technique
I find I get the most value out of searching out and watching the ones that plug the holes in my game
But if you want to get real improvement?
Nothing beats a complete course
Here's a couple of really good examples of totally different approaches:
The Most Important Techniques of Brazilian Jiu Jitsu: It's like a BJJ 101. It covers all of the techniques you should konw. It's short, sharp, and shiny… but covers the details you need to know to make them work (see full review)
BJJ Back Attacks Formula: It's not just a bunch of techniques. The way it flows from one topic to another means you can visualise how you turn it into a game plan (see full review)
Ashi Garami Fundamentals: It's the best leg lock course for beginners. It's like a step by step recipe to master the straight ankle lock and build a game plan around it (see full review)
Which Type of BJJ Home Workout Should YOU Choose?
And the winner is…
It depends.
What are your strengths? Your weaknesses? Your goals? How much are you currently training?
But the main question:
Which one of these do you think will help you the most?
Oh, and I'll talk about doing Jiu Jitsu dummy drills and my experience with getting some Jiu Jitsu mats for home soon..
Comment below and tell us your BJJ home workout favourites